WHO WE ARE
Ronni Kimm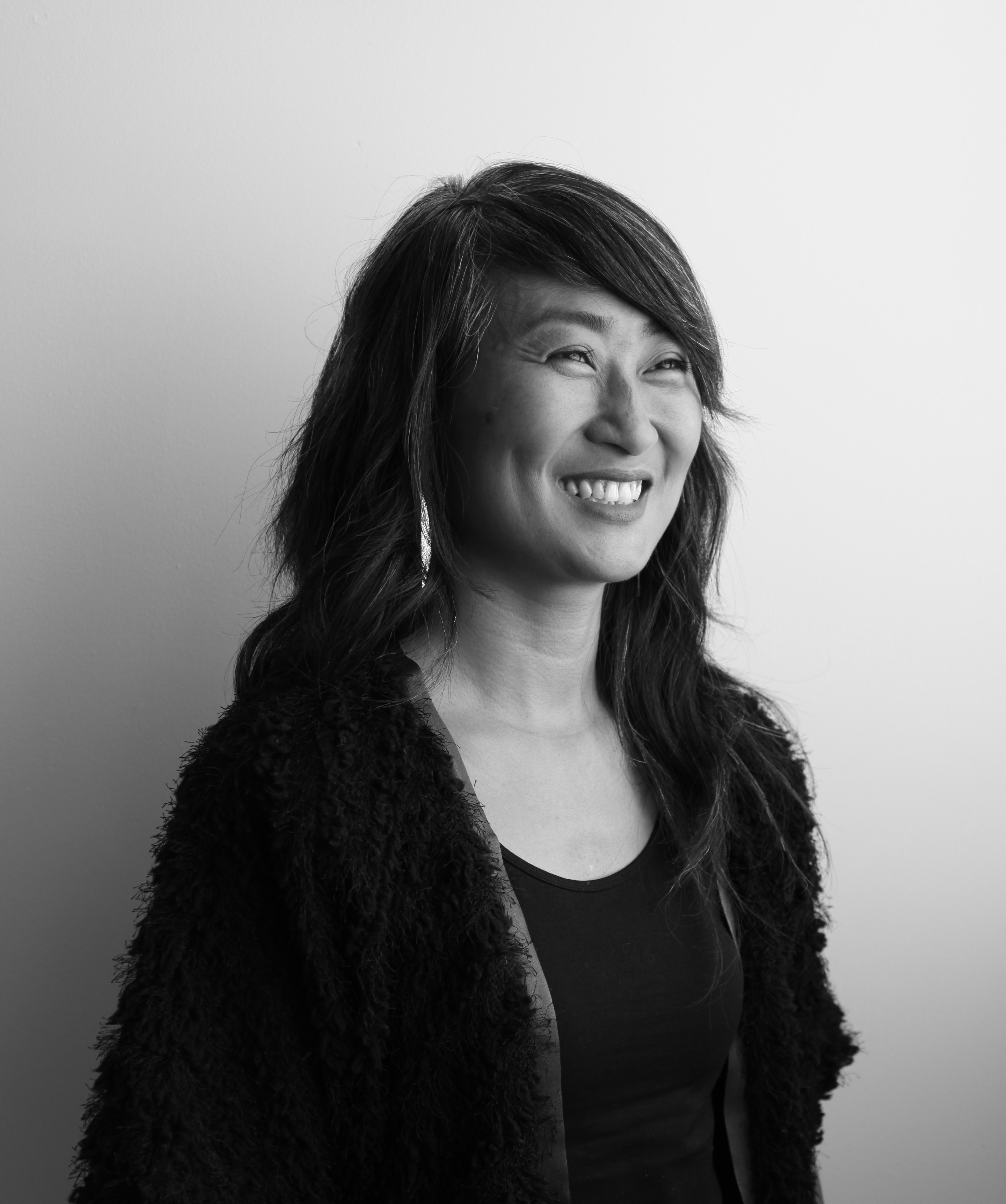 Ronni Kimm is a designer and researcher based in Los Angeles. Her work has spanned 20 years of diverse partnerships with organizations, creatives, and technologists. Her most recent work focuses on using speculative design and fiction to help clients imagine new possibilities for their future.

She has led future visioning initiatives with multiple clients and industries including Autodesk, Clif Bar, Ford, Nike, among others.

As an educator, her background includes lectureships, and visiting artist/critic roles at the Art Center College of Design, California Institute of the Arts, Cal State Long Beach, General Assembly, Otis College of Art & Design, SCI-Arc, UCLA, and USC.

As part of her exploration of new meanings and forms, Ronni loves to incite conversations and collaborations with brilliant thinkers and doers whenever possible.

Eric Holdener

Eric is the co-founder of Fooditude, an AI-powered platform delivering personalized nutritional meals and CEO of Kinestry, an innovation studio on disruptive technologies.


He started his career in Consulting and spent over 12 years with Nestlé in numerous functions both in Switzerland and in the USA.


His experience includes driving business and technology transformation initiatives, launching products, conducting large-scale LEAN initiatives and partnering with executive leadership teams on strategic projects to deliver organic growth.


He introduced Design Thinking and developed innovative tools to help organizations visualize value and improve their performance. His passion and expertise in organizational alignment, innovation design, and disruptive technologies make him a versatile and strategic thinker who likes to operate in challenging environments.


Our Collective
As collaborators, advisors, clients, partners and friends, this is the company we keep.
"You can envision the future you want to create. Collaborate with uncommon partners and take charge of this future."
Safir Bellali
Advanced Digital Creation, VF

Jeff Cain
USC, MFA Design Director, Artist

Isabelle Campone
Writer, Storyteller

Dimitri Chamblas
CalArt, Dean of Dance, Choreographer

Jamie Daves
Social Innovation VC, Advisor


Henry Fisher
Chef, Storyteller, Hank and Bean

Wade Graham
Historian, Urbanist
Bruce Haggerty
Analytics Thinker

Rene Hallen
Photographer, Free-Diver, Ocean Explorer
Lara Hoad
Architect, Educator, Mars City Project
Anna Rose Hopkins
Chef, Storyteller, Hank and Bean
Lem Jay Ignacio

Sound Artist
Chris James
Visual Artist


MA Greenstein
Master Facilitator of Ideation & Conversations

Mambo
Visual Artist


Marc Mertens
Founder, A Hundred Years, TEDex

Vera Mulyani

Founder, Mars City Project
Phil Otto

Architect, Anthropologist, Seeds & Growth
Yogi Proctor

Yogi, Artist, Writer
Chris Rico

Innovation Explorer
Andrew Zhang
AI Expert, Senior Data Scientist, Kinestry